Hotel
Filled with the scent of the sea breezes, Hotel Bolognese aims to give you a really memorable holiday. The Hotel has belonged to the
Nucci family since 1959
, and they have adapted it to meet the requirements of present-day tourism, without losing established traditions.
The central building contains the public spaces: reception, hall, restaurant, bar with TV lounge and garden, and the annexe (the former Hotel Gianna) has a TV lounge and a children's playroom. You'll have an unforgettable time in a cheerful relaxing atmosphere.
Hotel Bolognese is the way into a delightful holiday in the splendid setting of Bellaria Igea Marina, and you will be enchanted by the sea with its many shades of blue, the golden sands where you can sunbathe, the joyous rhythm of the summer nights, and the charm of tradition.
Click on the photo below to view the video of the hotel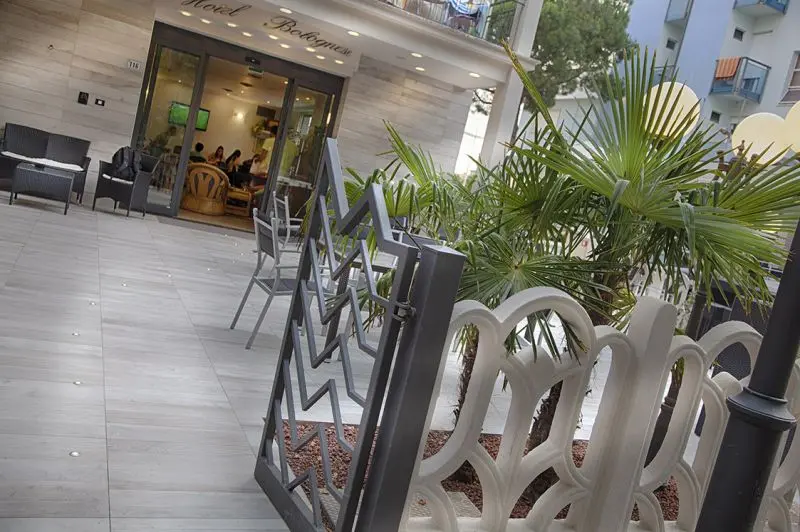 Why come to us?
Free Kitchen
Traditional
Ideal for
Families!
Two steps
from the beach.